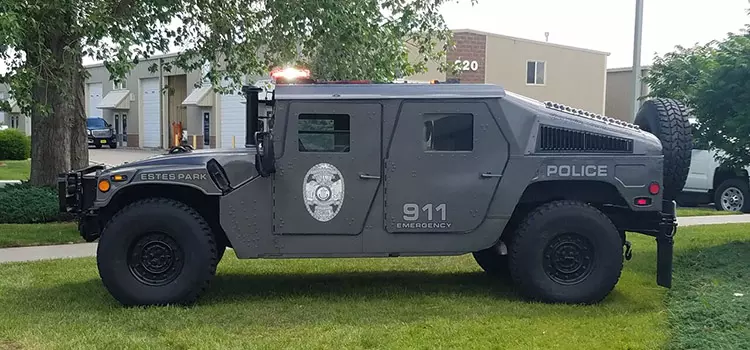 Program management websites:
#FFFFFF
1. Federal Excess Property Management Information System (FEPMIS)
This website is the online property book for all agencies enrolled in the 1033 Program. Users administer their property here.
2. Account Management & Provisioning System (AMPS)
This website provides access to the Reutilization, Transfer, Donate (RTD) website and enables users to change their passwords and unlock their accounts.
3. DLA External Business Portal (RTD)
The Defense Logistics Agency (DLA) External Business Portal Reutilization, Transfer, Donation (RTD) website allows registered users to view and requisition excess DoD property.
Requirements for future & current Colorado program participants
#FFFFFF
Submit your application or annual update
All agencies must submit application paperwork annually and whenever your chief law enforcement official changes.

Your agency must also submit a State Plan of Operation.

All letters and agreements must be signed by the current chief law enforcement official. (Sheriff, Police Chief, Chief Marshal, Director, etc.)

NOTE: All agencies will required to update their State Plan of Operation (SOP) by Jan. 1, 2023, and include the signed 2022-2023 SOP addendum below.