Throughout the state of Colorado, basic public safety services are delivered through local units of government. County sheriffs enforce state laws in Colorado's counties, and local police departments enforce state and local laws within cities. The Colorado Department of Public Safety provides help to sheriffs, police, fire departments, and emergency managers whenever local officials request assistance.
Executive Director Stan Hilkey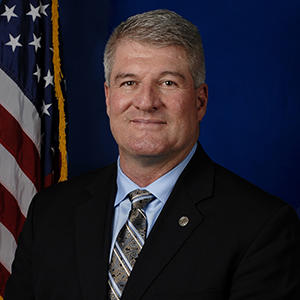 Colorado native Stan Hilkey began his service as Executive Director of the Colorado Department of Public Safety in June 2014 after more than 11 years serving as Sheriff of Mesa County. In his role as Executive Director of CDPS, he supervises the work of more than 1,600 members of the department, which includes the Colorado State Patrol, Colorado Bureau of Investigation, Division of Homeland Security and Emergency Management, Division of Criminal Justice, Division of Fire Prevention and Control and the Colorado School Safety Resources Center. CDPS is one of the largest departments in Colorado state government.
Stan has spent his whole career in public safety, including 28 years in the Mesa County Sheriff's Office. The Mesa County Sheriff is responsible for law enforcement services in a county of 140,000 residents and 3,300 square miles. Just before assuming his new role in state government, he supervised response to a deadly, massive landslide in Collbran, Colorado. During the time he served as Mesa County Sheriff, Stan Hilkey was instrumental in the county being selected in 2008 by the National Institute of Corrections as one of seven sites in the nation for a pilot project called Evidence-Based Decision Making. EBDM represents a comprehensive, collaborative effort among all criminal justice agencies to implement practices based on research to improve the effectiveness of all components of the criminal justice system, from initial contact with offenders through re-entry into the community. His leadership in EBDM will continue in his new role as Executive Director of CDPS and as chair of the Colorado Commission on Criminal and Juvenile Justice.
He was elected chair of the County Sheriffs of Colorado in 2013 and has been a member of the Colorado Peace Officers Standards and Training board, the Colorado Methamphetamine Task Force and Mesa County Methamphetamine Task Force. He was elected chair of the board of Rocky Mountain High Intensity Drug Trafficking in 2011. He graduated from the FBI National Academy in Quantico, VA, in 2004 and from the Northwestern University School of Police Staff and Command in 2001.
Deputy Director Jana Locke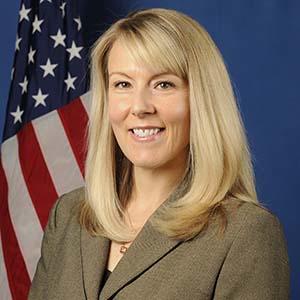 Jana Locke has worked for CDPS since 2010, first as Legislative Liaison and then as Chief Planning and Communications Officer. Prior to CDPS, Jana worked as a Senior Manager and Budget Analyst in the Governor's Office of State Planning and Budgeting (OSPB) from 2007 to 2010. Before serving the State of Colorado, Jana obtained two fellowships in Washington, D.C. As a Presidential Management Fellow in the Department of Justice, she analyzed $7 billion in spending and programs and made funding recommendations to DOJ leadership. Jana was also a Graduate Policy Fellow for Women In Government, where she researched best practices and emerging trends in women's health legislation, authored reports, and analyzed legislation. Prior to her move to DC, Jana worked as a reporter for the Colorado Statesman in Denver and as the Press Secretary for the Colorado House Minority Office in the Colorado General Assembly.  
 
Jana has a B.A. in Political Science from the University of Colorado at Denver, and an M.S. in Justice, Law and Society from American University in Washington, D.C..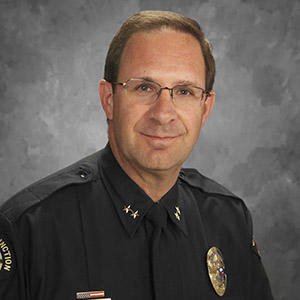 John Camper became director of the CBI in October 2017 after serving as the Grand Junction Police Department Chief since 2010. Prior to that he served as a member of the Lakewood Police Department for nearly 29 years, beginning in 1981. In addition to many years of patrol work, he served as Public Information Officer, Crime Prevention Agent, Crimes against Children Detective, SWAT Team Hostage Negotiator, Theft Investigations Sergeant, Internal Affairs Sergeant, and several assignments as a Police Commander. Appointed to Division Chief in 2004, Camper led the Support Services Division and later the Patrol Division. 
Camper has a Master of Business Administration in Aviation from Embry-Riddle Aeronautical University and a Bachelor of Science in Business Administration/Management from Colorado State University. He has been elected incoming president of the Colorado Association of Chiefs of Police (effective June 2018) and has served in leadership positions on numerous boards and committees, including the Peace Officer Standards and Training Board (POST), Law Enforcement Latino Alliance (LELA), Grand Junction Regional Communication Center Board, Emergency Telephone Service Authority Board, City of Lakewood Victim Compensation Board, the Colorado Information Sharing Consortium, Grand Junction Air Show Board, and Hilltop Community Resources, Inc.
Colorado State Patrol Chief Matt Packard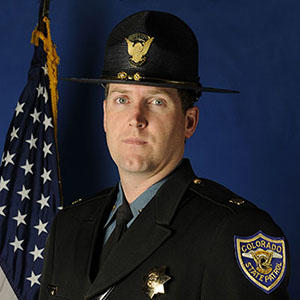 Colonel Matthew Packard started his career with the Colorado State Patrol in 2000 where he first worked with the facilities management group prior to starting his training to become a Colorado State Trooper. 
After graduating from the training academy in 2000, he was assigned as a field trooper in Castle Rock, Colorado.  He transferred to the Accident Reconstruction team in 2002 where he served until his promotion to Sergeant in 2006.  As a Sergeant, he held assignments in Trinidad as a field supervisor as well as the Homeland Security Section, where he served as the Deputy Director of the state's nationally recognized fusion center.  In 2010, Packard was promoted to Captain and assigned to the Hazardous Materials Section.  He was promoted to the rank of Major in 2012 assigned to the Criminal Investigations Branch before transferring to be the District 1 commander in 2014, where he led field operations in the greater Denver metropolitan area as well as the Executive Security Unit. He was promoted to Lieutenant Colonel as the Region 3 Commander in February of 2017, where he oversaw the agency's communications branch, training, public outreach, media relations, headquarters and grants related functions.  On December 19, 2017, Colonel Matthew Packard was named the 9th Chief of the Colorado State Patrol.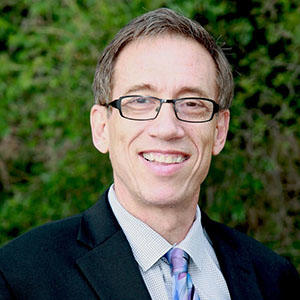 Joe Thome was appointed as the director of the Division of Criminal Justice in 2017 having previously served as the division's deputy director.   Joe has experience in  criminal and juvenile justice  programs at the Federal, state and local levels.  Prior to his position in DCJ  he managed  Community and Client Services for the Colorado Department of Human Services Division of Youth Corrections (DYC). Previously, Joe was the DYC Director of client and parole services for DYC's Northeast Region. Joe also served as Manager of Boulder County's Criminal Justice Services (CJS) program from 1999 to 2005 and was responsible for criminal and juvenile programming which included community corrections, jail treatment, secure juvenile residential, domestic violence services, and more.

During 17 years as a consultant and manager under the Department of Justice's Office of Juvenile Justice and Delinquency Prevention, Joe was fortunate to train and conduct master planning projects across the nation on  best practices for juvenile and adult offenders, develop models to divert minority offenders from the justice system, and  reduce the use of secure institutional care. That work has continued over the years as he still enjoys opportunities to assist other jurisdictions across the nation implement system improvements.
DFPC Director Mike Morgan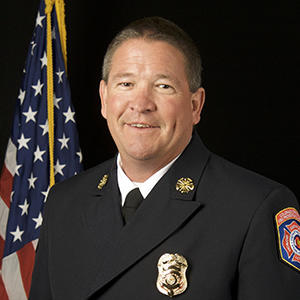 Mike Morgan is a Colorado native. Born in Grand Junction and raised on the family ranch, he has spent most of his life in Garfield County. He began his fire service career in 1986 and has spent 30 years serving his community and the Colorado fire service.  Mike oversaw Colorado River Fire Rescue, a full-service fire department with over 100 career and volunteer members. Mike served for over 10 years on the Colorado State Fire Chiefs' Board of Directors (including two terms as President), has participated in several projects with the International Association of Fire Chiefs, and has a long history of championing fire service-related issues. His work includes the ongoing collaborative efforts to unify Colorado's fire service and to promote local community interests directed towards the mission of "saving lives and property". Mike is a recipient of the John M. Buckman III Leadership Award, presented by the International Association of Fire Chief's. Mike has worked with the Division of Fire Prevention and Control, which in his opinion is the "focal point" for Colorado's fire prevention and suppression efforts, to find new and innovative ways to serve its customers. 
DHSEM Director Kevin Klein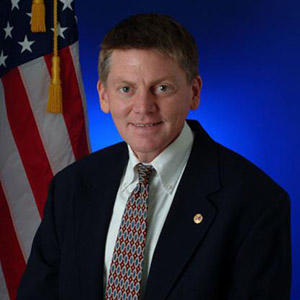 Kevin R. Klein is the director of the Division of Homeland Security and Emergency Management and the Governor's designated homeland security advisor. Klein has been involved in public safety for over 30 years.
He rose through the ranks of a Colorado fire protection district to eventually hold the position of fire chief.  Klein left his position as fire chief to pursue a graduate degree at Harvard University.  After receiving his graduate degree, Klein began a career in consulting for international, state and local public safety agencies.  In 1998, Klein became the executive director of the Colorado State Fire Chiefs' Association.  In 2006, he was appointed to Colorado Department of Public Safety as the director of the Division of Fire Safety. In 2011 he was appointed director of the Colorado Division of Homeland Security, where he became a Colorado peace officer.  In 2012, the state emergency management responsibilities were added to his portfolio.
Klein has a strong background in working with and coordinating efforts among different levels of government and is well versed in the homeland security and emergency management issues facing the nation.