#FFFFFF
Throughout the state of Colorado, basic public safety services are delivered through local units of government. County sheriffs enforce state laws in Colorado's counties, and local police departments enforce state and local laws within cities. The Colorado Department of Public Safety provides help to sheriffs, police, fire departments, and emergency managers whenever local officials request assistance.
Executive Director Stan Hilkey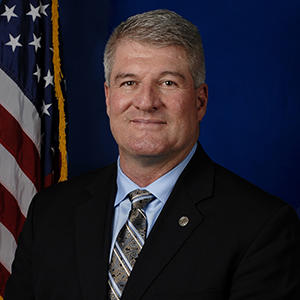 Colorado native Stan Hilkey was appointed Executive Director of the Colorado Department of Public Safety in June 2014 by Governor John Hickenlooper and was reappointed by Governor Jared Polis in January 2019.  In his role as Executive Director of CDPS, he provides leadership to the nearly 2,000 members of the department. CDPS is one of the largest departments in Colorado state government.
Under his leadership, the Colorado Department of Public Safety has played a critical, lifesaving role in the state of Colorado's response to the pandemic, the largest wildfires in state history, and historic civil unrest. 
The department has earned various awards during Stan's tenure, including the Attorney General's Award for Client Partnership (2019), Governor's Office Chief of Staff Award for Operational Excellence (2020), and National Association of State Chief Information Officers 2021 NASCIO Technology Champion Award (2021).
Stan's extensive career is a testament to his commitment to public safety. He served 28 years in the Mesa County Sheriff's Office, where he was the elected Sheriff of Mesa County for 11 years. Stan is an advocate for evidence-based decision making (EBDM), which seeks to implement practices based on research to improve the effectiveness of all components of the criminal justice system. He played a pivotal role in launching an EBDM pilot while at Mesa County, and continues to champion EBDM in his role as Executive Director of CDPS and as chair of the Colorado Commission on Criminal and Juvenile Justice.
Stan serves or has served on numerous boards, commissions, and task forces, including:
Chair, Colorado Fire Commission (Since 2019)
Chair, Commission on Criminal and Juvenile Justice (since 2014)
Chair, Homeland Security Advisory Council (since 2014)
Co-Chair, Marijuana Interagency Law Enforcement Workgroup (2016)
Association President, County Sheriffs of Colorado (2013) 
Chair, Board of Rocky Mountain High Intensity Drug Trafficking (2005 & 2009)
Member, Colorado Peace Officers Standards and Training board (Both as Sheriff & Executive Director)
Member, Colorado Methamphetamine Task Force and Mesa County Methamphetamine Task Force. 
Member, Joint Terrorism Task Force
Member, Rocky Mountain High Intensity Drug Trafficking Area Executive Board
Member, Rocky Mountain Information Network Executive Board
He graduated from Police Executive Research Forum's Senior Management In Policing (SMIP) in Boston, MA in 2010,  FBI National Academy in Quantico, VA, in 2004 and from the Northwestern University School of Police Staff and Command in 2001.
Deputy Director Jana Locke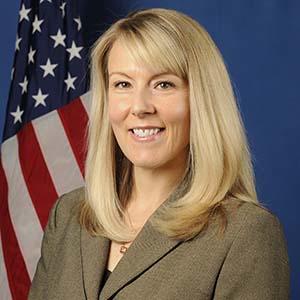 Jana Locke was appointed as Deputy Executive Director of CDPS in January of 2019. Jana has served CDPS since 2010 in multiple roles, including Legislative Liaison, Chief Planning and Communications Officer, and Interim Deputy Executive Director.  Prior to joining CDPS, Jana worked as a Senior Management and Budget Analyst in the Governor Ritter's Office of State Planning and Budgeting (OSPB) from 2007 to 2010.   
As Deputy Executive Director, Jana works closely with Executive Director Hilkey and CDPS Leadership to develop and implement department-wide strategic initiatives, co-manage the department's $563 million budget, participate in Governor's Office Cabinet Working Groups, and oversee achievement of the agency's Wildly Important Goals (WIGs). At the same time, she focuses on day-to-day operations, providing innovative solutions and guidance to a diverse workforce of nearly 2,000 employees navigating unprecedented challenges. Jana also serves as the Division Director of the CDPS Executive Director's Office, which is the administrative support system of the department. Most recently, Jana has been providing mentorship and support for the department's successful and growing Equity, Diversity and Inclusion efforts.
Before joining the state of Colorado Executive Branch, Jana was awarded two fellowships in Washington D.C.: As a Presidential Management Fellow, Jana worked in the Department of Justice's Central Budget Office, where she analyzed $7 billion in spending and programs and made funding recommendations to DOJ leadership.  As a Graduate Policy Fellow for Women In Government, Jana researched best practices and emerging trends in women's health legislation.  Jana started her career as a reporter for the Colorado Statesman newspaper in Denver and then worked as a Press Secretary in the Colorado General Assembly.   
Jana has a B.A. in Political Science from the University of Colorado at Denver, and a M.S. in Justice, Law and Society from American University, in Washington D.C.
CBI Director Chris Schaefer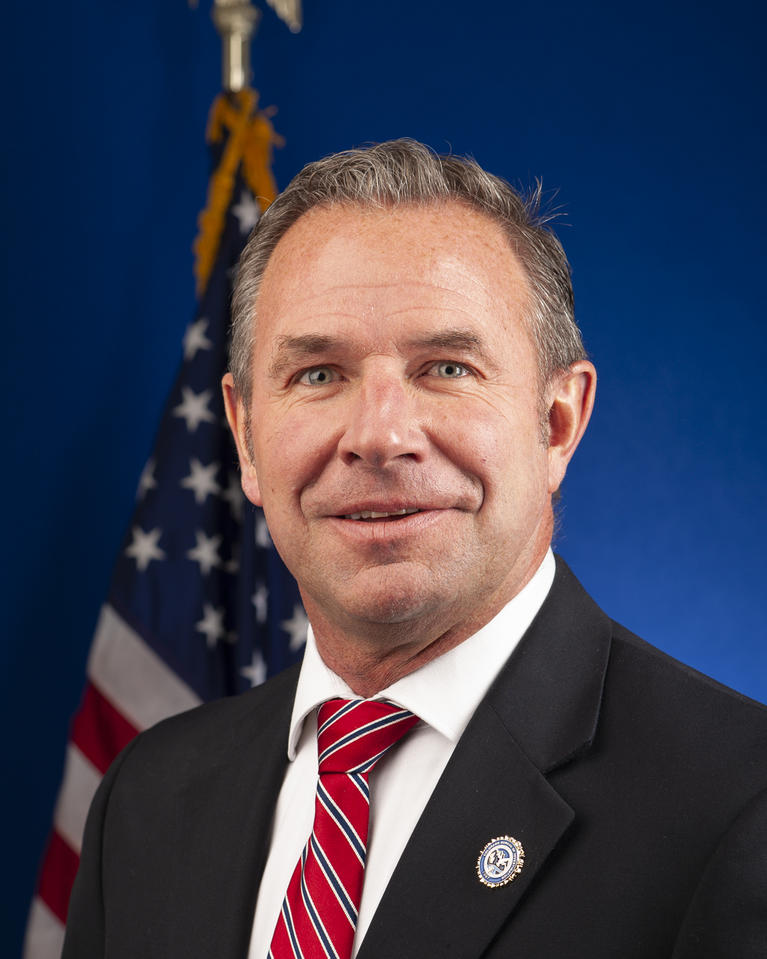 Colorado Bureau of Investigation (CBI) Director Chris Schaefer has been a member of the Colorado Department of Public Safety since 1995. After serving nine years as a trooper with the Colorado State Patrol, Schaefer was hired by the CBI as an agent to serve in the Major Crimes Section of Investigations beginning in 2004.
He was later promoted to Agent in Charge overseeing the Biometrics Identification and Records Unit, the team responsible for managing the state's fingerprint system, and the administration of public background checks and employment background checks for nearly 70 professions across Colorado.
Schaefer was promoted to Deputy Director of Investigations in 2018 where he oversaw the Investigations section statewide to include offices in Lakewood, Grand Junction, Montrose, Pueblo and Durango. 
Schaefer was selected to serve as the CBI director beginning in February 2023, becoming the CBI's 10th director in its rich history.
During his sterling CBI career, Director Schaefer has served as an active member of a number of boards and associations from the Colorado Homicide Investigators Association to the to the current President of the International Outlaw Motorcycle Gang Investigators Association.  He was also named the CBI's 2015-16 Outstanding Employee of the Year. 
Colorado State Patrol Chief Matt Packard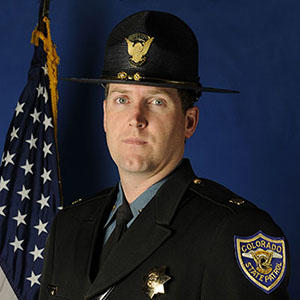 Colonel Matthew Packard started his career with the Colorado State Patrol in 2000 where he first worked with the facilities management group prior to starting his training to become a Colorado State Trooper. 
After graduating from the training academy in 2000, he was assigned as a field trooper in Castle Rock, Colorado.  He transferred to the Accident Reconstruction team in 2002 where he served until his promotion to Sergeant in 2006.  As a Sergeant, he held assignments in Trinidad as a field supervisor as well as the Homeland Security Section, where he served as the Deputy Director of the state's nationally recognized fusion center.  In 2010, Packard was promoted to Captain and assigned to the Hazardous Materials Section.  He was promoted to the rank of Major in 2012 assigned to the Criminal Investigations Branch before transferring to be the District 1 commander in 2014, where he led field operations in the greater Denver metropolitan area as well as the Executive Security Unit. He was promoted to Lieutenant Colonel as the Region 3 Commander in February of 2017, where he oversaw the agency's communications branch, training, public outreach, media relations, headquarters and grants related functions.  On December 19, 2017, Colonel Matthew Packard was named the 9th Chief of the Colorado State Patrol.
DCJ Director Matt Lunn, Ph.D.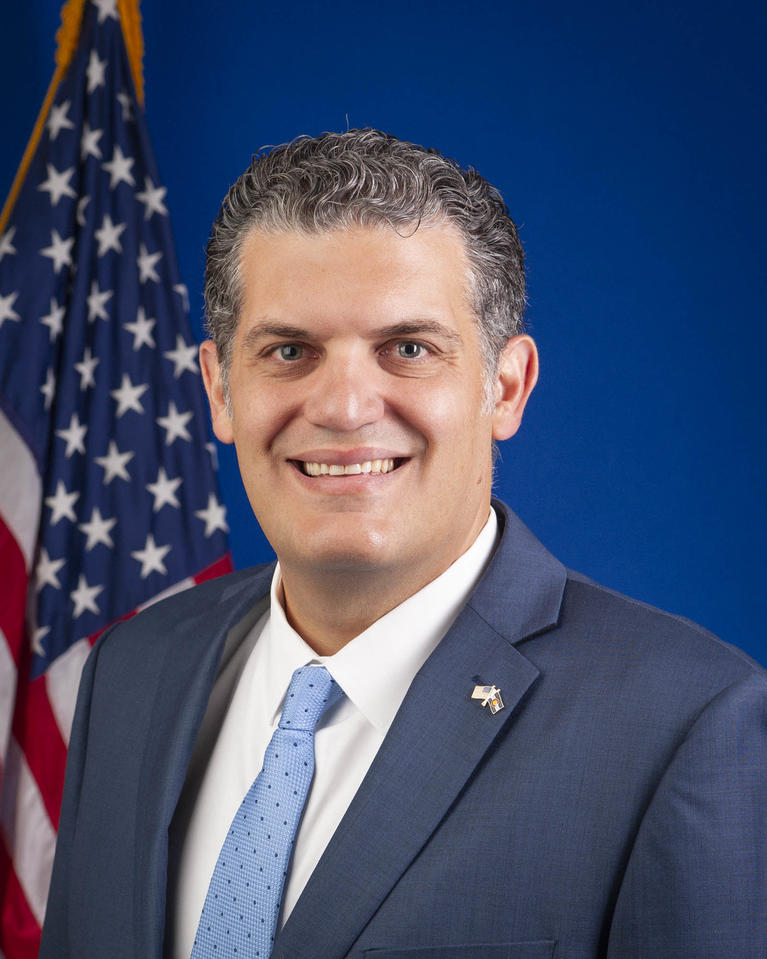 Dr. Matthew M. Lunn was appointed as the director of the Division of Criminal Justice in September 2023. Prior to his appointment, Dr. Lunn was the Director of Strategic Initiatives at the Denver Police Department where he focused on public policy, developed short- and long-term strategic goals, drove innovation and evaluation efforts, and maximized organizational efficiency and effectiveness. Prior to his tenure with the Denver Police Department, he worked for the Arapahoe County Coroner's Office and for the Iowa Office of the State Medical Examiner.
Dr. Lunn earned his Ph.D. from the University of Colorado Colorado Springs, a Master of Science from Regis University, and a Bachelor of Science from Iowa State University. Lunn is a graduate of the Senior Executives in State and Local Government program from the John F. Kennedy School of Government at Harvard University and the Police Executive Research Forum's Senior Management Institute for Police. Dr. Lunn held leadership roles on local, state, and federal boards and commissions, and held faculty appointments at the University of Colorado Colorado Springs, University of Colorado Denver, and Binghamton University-SUNY.
DFPC Director Mike Morgan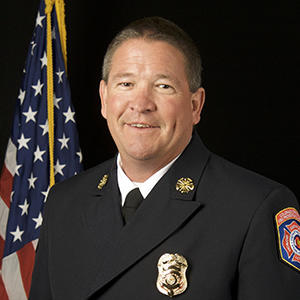 Mike Morgan is a Colorado native. Born in Grand Junction and raised on the family ranch, he has spent most of his life in Garfield County. He began his fire service career in 1986 and has spent 30 years serving his community and the Colorado fire service.  Mike oversaw Colorado River Fire Rescue, a full-service fire department with over 100 career and volunteer members. Mike served for over 10 years on the Colorado State Fire Chiefs' Board of Directors (including two terms as President), has participated in several projects with the International Association of Fire Chiefs, and has a long history of championing fire service-related issues. His work includes the ongoing collaborative efforts to unify Colorado's fire service and to promote local community interests directed towards the mission of "saving lives and property". Mike is a recipient of the John M. Buckman III Leadership Award, presented by the International Association of Fire Chief's. Mike has worked with the Division of Fire Prevention and Control, which in his opinion is the "focal point" for Colorado's fire prevention and suppression efforts, to find new and innovative ways to serve its customers. 
DHSEM Director Kevin Klein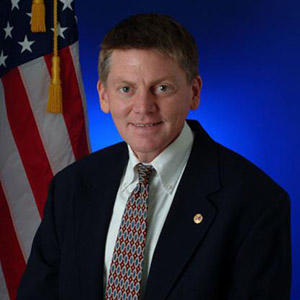 Kevin R. Klein is the director of the Division of Homeland Security and Emergency Management and the Governor's designated homeland security advisor. Klein has been involved in public safety for over 30 years.
He rose through the ranks of a Colorado fire protection district to eventually hold the position of fire chief.  Klein left his position as fire chief to pursue a graduate degree at Harvard University.  After receiving his graduate degree, Klein began a career in consulting for international, state and local public safety agencies.  In 1998, Klein became the executive director of the Colorado State Fire Chiefs' Association.  In 2006, he was appointed to Colorado Department of Public Safety as the director of the Division of Fire Safety. In 2011 he was appointed director of the Colorado Division of Homeland Security, where he became a Colorado peace officer.  In 2012, the state emergency management responsibilities were added to his portfolio.
Klein has a strong background in working with and coordinating efforts among different levels of government and is well versed in the homeland security and emergency management issues facing the nation.